As your companion, I offer a range of session types, from sweetly intimate cuddles to darkly deviant passion and everything in between. I excel at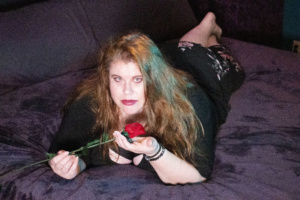 sensual connection, massage, roleplay, and hard BDSM/fetish sessions. Your wish is my command, your pleasure my only guide as we explore the lush, rich garden of your desires.
If you're curious about my skills or interests in things not discussed on this page, my FetLife profile offers a reasonably good description of what interests me. Please don't look at this as a "menu" or guarantee, however. Try to let the pleasures of our session unfold naturally, without getting too focused on any particular activity or goal. Release attachment to "checking off the boxes" and simply be present as we discover each other.
Note: I do not offer bareback sex. Ever. "GFE" is not a code-word for this. Asking will get you blocked and blacklisted.
My rates are inclusive for most activities; Greek is included, but is at my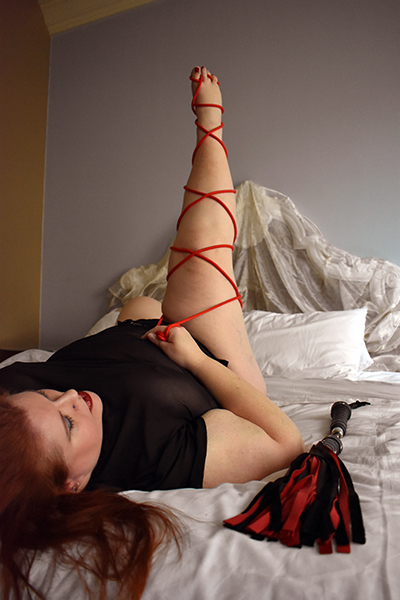 discretion and must be negotiated in advance, as are light role-play and kink. If you're looking for a heavy scene, edge play, strict BDSM/Domme sessions, or deep role-play, I'm excited to go there with you. I may require a vanilla visit or two prior to doing heavy or edgy play, and there may be a reasonable additional donation, depending on your desires. Let's discuss it and make sure we're on the same page first!
Benefaction
30 min / 175 (available to current lovers on specified in-call days only)
60 min / 350 (minimum session length for kink/fetish scenes)
90 min / 475
2 hrs / 600
3 hrs / 800
3.5 hrs / 1,000
4 hrs / 1,200
Longer visits and overnights are most welcome and available by request.
Couples are delightful and I'm excited to meet you and your friend. Please assume my rates are doubled for pairs, and we can discuss rates for "moresomes."
Duos: Minimum 600 / hour (includes both of us, although the actual rate will vary depending on who we choose to join us and the type/length of session)
Your Place or Mine?
I am based in Kent, and I'm delighted to occasionally offer outcalls or travel adventures. Depending on location, I may add a travel fee (to be agreed upon prior to booking). I also offer sessions at a delightful local dungeon in SoDo. Please note: sessions there are subject to an additional space rental fee, which I will share with you prior to booking.
Social Hour
Want to wander through a book store? See a movie? Enjoy a drink, a meal, a museum, or a show? I'd love to join you for whatever public adventures strike your fancy! Or, if you'd like to meet in public first to suss out our connection, let's hang out and get to know each other, shall we?
$100 / 60 min, plus food, drinks, parking, and/or other incidentals.
The Three "R's" (Reading, 'Riting, and 'Rotica)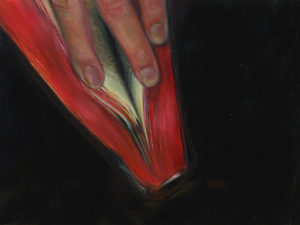 If you're looking for an experience more cerebral than physical, I'm a skilled writer with a flair for creative erotica. Let me tickle the erogenous zone between your ears with anything from intimate innuendo to wicked words. I can send you hot stories via email, or even co-create your secret fantasies with you. Let's chat about the possibilities.
Are you looking for more real-time interactions? Wanna talk or text dirty to me? I'm here for you, waiting breathlessly for your naughty thoughts and eager to share mine. I'm available via phone, text, Kik, Zoom, or Skype.
Phone/Sexting Sessions: 50 / 30 min
Live Video Calls: 100 / 30 min
Electronic connections may be compensated via Amazon gift cards, CashApp, or other verified and immediate means. Sadly, due to current legislation, I cannot accept PayPal, Venmo, Square, or most other bank-based forms of electronic payment.  Note: Leave the "note" section blank on any electronic payments, or, if you absolutely must put something, say something innocuous like "pizza" or "show tickets". Failure to do so will end our relationship.
Screening 
I am delighted to meet new people, and I do screen new clients, without exception. For more information on my particular screening process, please click here.
For a great post on why I screen at all, please click here.
(Please note: Provider references may or may not be sufficient for screening, depending on how recently you've seen that provider, whether I know that provider, and how much they remember.)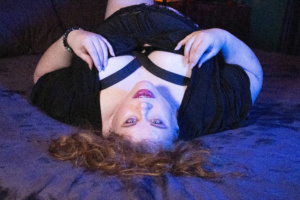 Contacting Me
The easiest way to contact me is to use my Contact Form or complete the following template. Just copy and paste it into a text or email, and fill in the requested information.
Hi Tabitha! My name is (full name), my username is (TNA or Twitter username), my number is (phone number), and my email is (email). You can find me on (social media handles). I would like to set up a (type of session) on (tell me your preferred day/date/time, and give an alternative or two if possible) for (desired session length). I am (tell me a bit about yourself: age range, career description, hobbies, why you want to connect with me, etc.). Thank you and I hope to hear back from you soon!
Late Arrival/Cancellation/No Show Policy
Punctuality is important. If you will be more than 10 minutes late, please contact me immediately. Depending on the circumstances, I may be able shift your appointment back, or see you for a shortened visit. Please communicate with me as soon as you know you'll be late so we can see what we can do. I'll do my best to accommodate you, but if I can't, I will consider this a short-notice cancellation as described below.
If you cancel on short notice (less than 6 hours, depending on when we scheduled the appointment), are running so late that we can't make your original appointment work, or fail to show, I reserve the right to charge any amount up to the full donation, at my discretion. I'll gladly apply half of that cancellation fee to your next visit, if you reschedule within a reasonable amount of time. If you are unwilling or unable to make amends, I will regretfully post alerts to the appropriate places.
If I have to cancel on short notice, or am running too late for your schedule to accommodate, I will do my best to let you know as soon as I possibly can, reschedule as soon as I'm able, and I will most certainly make it up to you.