I offer a range of session types, from sweetly intimate massage and connection to darkly deviant passion. Let's explore your desires!
Because time with me is an experience best savored slowly, appointments under an hour are available only for existing clients.
No matter what type of session we decide to explore, three things remain paramount: first, screening is required for all friends; this is not negotiable. Secondly, you are engaging with me solely for my time and company. No activities, whether sexual or other, are implied or guaranteed. Thirdly, safety is still important. Should we, as two consenting adults, chose to engage physically during our time together, please don't ask for or assume that anything is uncovered.
Pre-Booking Incentives
Want to get 10% off of your session donation? Book in advance and put down a non-refundable (but transferrable) deposit, and it's yours!
Book a Compassionate Connection session more than three days in advance with a deposit of at least 25% of the session cost, or
Book an Above and Beyond session more than five days in advance with a deposit of at least 50%.
Deposits are non-refundable, but if you give me at least 24 hours' notice and reschedule within two weeks, I'll allow you to apply the deposit to that rescheduled session. This is a one-time only option; if you must cancel or reschedule an already-rescheduled appointment, you will be asked to put down a new deposit.
Screening
I am delighted to meet new people, and I do screen new clients. Please be ready to share either recent provider references or other bona fides before our first meeting. For more information on my particular screening process, please click here.
For a great post on why I screen at all, please click here. (Please note: Provider references may or may not be sufficient, depending on how recently you've seen that provider and how much they remember.)
Compassionate Companion
A "Compassionate Companion" session is how I connect in most sessions.  I'll greet you at my beautifully appointed private space with a hug and a kiss, and then allow the experience to unfold naturally, with gentle guidance but without pressuring either of us to "take charge." Most toys stay in the drawer, unless specifically requested. I'm "good, giving, and game," but my specialty is offering you a safe space to slow down and savor the bliss of being connected with someone who genuinely cares about you.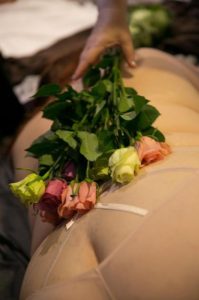 150 / 30 min (available on specified in-call days only)
190 / 45 min (available on specified in-call days only)
250 / 1 hour
350 / 1.5 hours
475 / 2 hours
700 / 3 hours
Non-standard entry is not included but may be discreetly requested in advance.
Longer visits and overnights are most welcome and available by request.
Couples are delightful and I'm excited to meet you and your friend. Please assume my rates are doubled for pairs, and we can discuss rates for "moresomes."
Duos: Minimum 400 / 60 min (will vary depending on provider and length of session)
Visit Me (Above and Beyond Experience)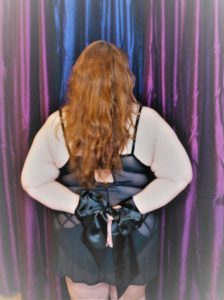 An "Above and Beyond" session lets us walk on the wild side and offers a greater range of activities. This is where my skills and experience in role-play, kink, and fetishes really shine. Tell me your fantasies, and I'll do my best to make them come true. Costumes, props, taboo subjects…there's no judgment here, just my commitment to making your visit exquisitely exciting.
300 / 1 hour
400 / 1.5 hours
575 / 2 hours
850 / 3 hours
Non-standard entry is still at my discretion and must be negotiated in advance, but is included, as are light- to medium role-play and kink.
If you're looking for a heavy scene, edge play, strict BDSM, or deep role-play, I'm excited to go there with you. I may require a vanilla visit or two prior to doing heavy or edgy play, and there may be a reasonable additional donation, depending on your desires. Let's discuss it and make sure we're on the same page first!
Your Place
Depending on location, I may add a travel fee of $30-$50 (to be determined prior to booking).
Social Hour
If you'd like to meet in public first to suss out our connection, or are a newbie still building references, let's hang out and get to know each other, shall we?
$100 / 60 min, plus food, drinks, parking, and other incidentals.
The Three "R's" (Reading, 'Riting, and 'Rotica)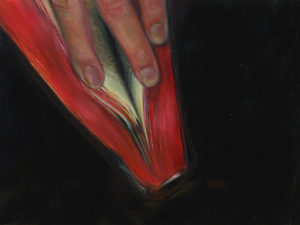 If you're looking for an experience more cerebral than physical, I'm a skilled writer with a flair for creative erotica. Let me tickle the erogenous zone between your ears with anything from intimate innuendo to wicked words. I can send you hot stories via email, or even co-create your secret fantasies with you.
The A. N. Roquelaure — One to two emails per week and/or reasonable texting  (20 / week)
The Anne Desclos — Three to five letters per week and/or reasonable texting  (30 / week)
The Anaïs Nin — Five to eight missives per week and/or reasonable texting  (50 / week)
Or perhaps you're seeking a more intimate connection. Do you need someone to listen to you, offer advice, cheer you on, or just be there for you? Ever wished someone would write you a love poem? Be my digital darling and we can share the magic of honest, vulnerable communication. These letters won't always be centered on the erotic aspects of connection; instead, you'll receive the personalized, focused attention of a girlfriend. And probably puns*.
The Elizabeth Browning — One to two emails per week and/or reasonable texting  (25 / week)
The Emily Dickinson — Three to five letters  per week and/or reasonable texting  (35 / week)
The Jane Austen — Five to eight missives per week and/or reasonable texting  (55 / week)
*Definitely puns.
Texting
Are you looking for more real-time interactions? Wanna talk or text dirty to me? I'm here for you, waiting breathlessly for your naughty thoughts and eager to share mine.
Phone/Sexting Sessions: 25 / 30 min
Electronic connections may be compensated via Amazon gift cards or other verified and immediate means. Note: Due to current legislation, I no longer accept PayPal, Venmo, Square, or other bank-based forms of electronic payment.
Late Arrival/Cancellation/No Show Policy
Punctuality is important. If you will be more than 10 minutes late, please contact me immediately. Depending on circumstances, I may be able shift your appointment back, or see you for a shortened visit. Please communicate with me as soon as you know you'll be late so we can see what we can do. If I cannot accommodate you due to your lateness, I will consider this a short-notice cancellation as described below.
If you cancel on short notice (less than 12 hours, depending on when we scheduled the appointment), are running so late that we can't make your original appointment work, or fail to show, I reserve the right to charge any amount up to the full donation, at my discretion. If you reschedule within a reasonable amount of time, I'll apply half of the fee to your next visit. If you are unwilling or unable to make amends, I will regretfully post alerts to the appropriate places.
If I have to cancel on short notice, or am running too late for your schedule to accommodate, I will do my best to let you know as soon as I possibly can, reschedule as soon as I'm able, and make it up to you.